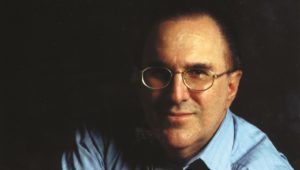 When people think of a champion, they may think of the star athlete on the Wheaties box. They forget that champion is a verb too. Everyone needs someone in their corner, rooting for them, championing their cause. When we were kids, it may have been a parent, telling us that everything will be okay or giving us that little, "good luck," before that emerging challenge. I'll tell you a little secret that I've learned — now that we're grown adults, we still need that voice of encouragement, even the CEO.
We all remember the days following September 11th, they were wrenching and shuddering, especially for those who lived in the areas directly attacked. I was working for ASCAP, the large music company in New York City. Besides being just subway stops from ground zero, we had lost an employee in the attack. When we came back to work, the CEO held town hall meetings for every division in the company. As Leadership Development Director, I sat in on every one of those meetings.  The CEO was a brilliant businessperson. On this day, he was a great people person and a great leader.  He was charismatic and instilled confidence.  His address to his managers and his workers was spot on. He answered every single question from the audience with kindness, understanding and intelligence. It was quite a performance. People left feeling reassured and supported.
I left work late that evening, and just as I walked through the glass doors into the elevator banks, the CEO entered from the opposite side of the floor. He looked tired. As we waited for the elevator, I said to him, "So tell me John, does anyone ever tell the CEO, 'Good job.'?"
He grinned and shook his head and said, "No."
"Well," I said, "today, you did a really good job."
He looked up and said thanks. I could tell by the look on his face, it meant a great deal to him.
We took the elevator down, said goodnight and went our separate ways.
The thing is, no matter how young you are or how old you get, no matter how much power you may seem to have, we all need to feel that there's someone in our corner, someone who cares about us, someone to say, "it's alright" or "good job," someone to be our champion.
---