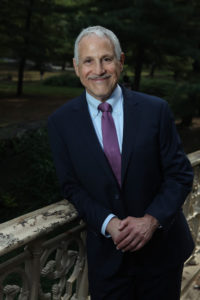 "I have dedicated my life to enriching the potential and success of leaders and serving as a guide and catalyst for individuals reaching higher levels of self-actualization."
Marshall is a leader and a catalyst for change. He is best known for his experiential workshop entitled, Leading with Emotional Intelligence. As an executive coach, he helps leaders develop and cultivate new skills, often focusing on emotional intelligence and utilizing discoveries in neuroscience to tap unused cognitive resources. As a personal success coach, he applies these same techniques, resulting in clear tangible goals, a path to reach these goals and the passionate motivation to get there. Working with Marshall is an experience that goes beyond skill acquisition to provide knowledge and insights that produce transformative results.
In his work as a consultant, he resolves stagnation and conflict in the workforce, and creates an aligned flow of purpose, energy and drive from the bottom all the way through the top and from the top down. This unique approach delivers authentic change that empowers organizations, engages employees at every level and improves the bottom line.
Marshall has held executive roles in consulting, banking, music, intellectual property and entertainment. His innovations have brought culture change, revenue enhancements and cost saving efficiencies that ignite employee engagement. His work has spanned diverse business disciplines, though he is best known for leadership development, executive coaching, organizational design and development, quality through process innovation, self-managed teams, and a doctrine of leadership at every level. He has also customized the work methodology known as Agile to fit each unique environment.
Marshall is adjunct professor at NYU's Tandon School of Engineering. He is the Co-founder and President Emeritus of the USA Memory Championship, and has participated in the initial stages of planned memory research at MIT's McGovern Brain Institute. Marshall also served as executive producer of Discovery Science Channel's 2013 television program, Memory Games.